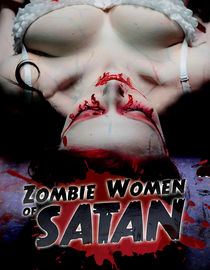 Today's best bet (and only bet for that matter), based on the new movies added to the Netflix Instant Watch queue on April 13, is Zombie Women of Satan.
I have no idea if this movie is any good or not, but its title has a certain poetic magic to it doesn't it? Here is the plot:
After her sister is kidnapped by a bizarre cult, rock singer Skye Brannigan (Victoria Hopkins) sets out to find her. The members of freaky burlesque troupe Flesharama become involved in the hunt, and soon they're all attacked by a flock of gorgeous zombie women. Led by Satan and their insane creators, the Zander family, the zombies won't stop the carnage until their lust for blood and guts is fully satisfied in this gory horror flick.
Related Posts :