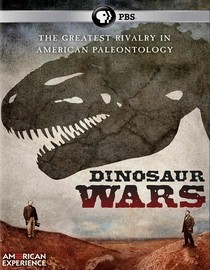 Today's best bet is a public television production, American Experience: Dinosaur Wars.
I admit I was hooked by the title, with hopes that there was once a war between dinosaurs. Sadly, this did not happen as far as I can tell. Still, when I read the description for this production I remained interested. Here is the jist:
This installment of "American Experience" tells the story of two 19th-century scientists whose work in the American West circa 1870 laid the foundation for the fledgling field of paleontology and uncovered more than 130 species of dinosaurs. But although the two men — O.C. Marsh and Edward Cope — put American science on the world map, they were bitter rivals whose legacy remains tainted by power struggles and sabotage.
A number of other PBS programs also became available today.
Related Posts :